Operation Varsity (24 March 1945) was a successful airborne forces operation launched by Allied troops that took place toward the end of World War II. Involving more than 16,000 paratroopers and several thousand aircraft, it was the largest airborne operation in history to be conducted on a single day and in one location.
Varsity was part of Operation Plunder, the Anglo-American-Canadian assault under Field Marshal Bernard Montgomery to cross the northern Rhine River and from there enter Northern Germany. Varsity was meant to help the surface river assault troops secure a foothold across the Rhine River in Western Germany by landing two airborne divisions on the eastern bank of the Rhine near the village of Hamminkeln and the town of Wesel.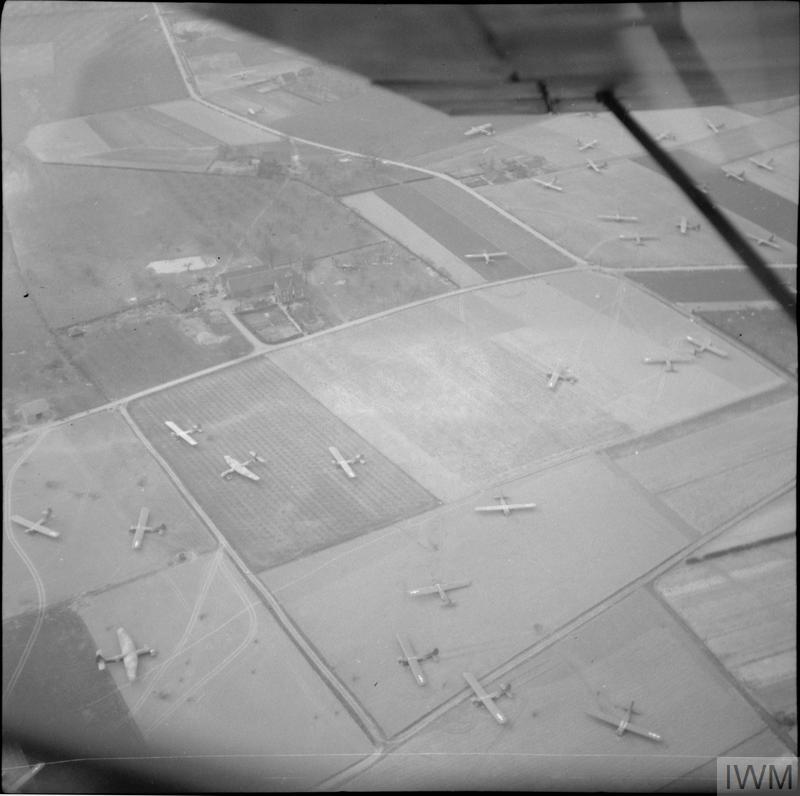 You can find more information about Operation Varsity in the Wikipedia article linked above. In the tower station at Heiderott Hamminkeln, memorabilia of the Allied air landing are on display, thus preserving a historic landmark and making accessible its contents and interior.